Climate change defense tactics and energy choices this decade will influence how high sea levels rise for hundreds of years, with inaction likely costing the world some of its most bustling population hubs and beloved landmarks.
That sobering prediction kicks off the launch Tuesday of a library topping over 1,000 photos and videos of imagined scenarios, all part of the Picturing Our Future campaign.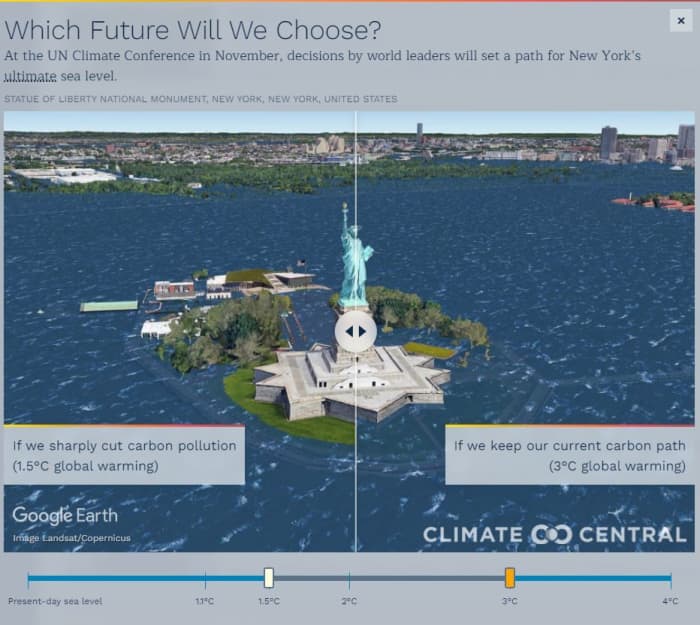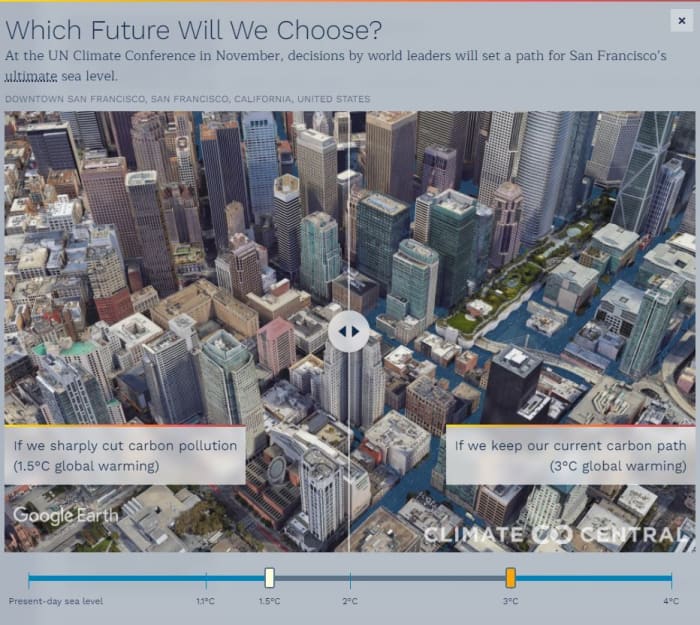 The project uses impactful digital manipulation to show how rising oceans and other climate-change factors could weaken Shanghai's skyscrapers, or flood St. Petersburg's Hermitage Museum and London's St. Paul's Cathedral. And it reveals how the Gulf of Mexico could spill from its banks to submerge college football mecca Tiger Stadium at Louisiana State University. It's not just culturally significant losses that make up the gallery but safety considerations as well — Philadelphia's refineries are in the line of fire, for instance.
The campaign, which drew from peer-reviewed research, is the brainchild of Climate Central, a nonprofit that joins scientists and science journalists. It includes a new map, Warming Choices, to compare projections based on different global warming scenarios layered on top of Google Earth imagery.
Check out the roughly 1000 images and videos here, featuring a location search function and varying climate-change outcomes. And, watch a video about the project.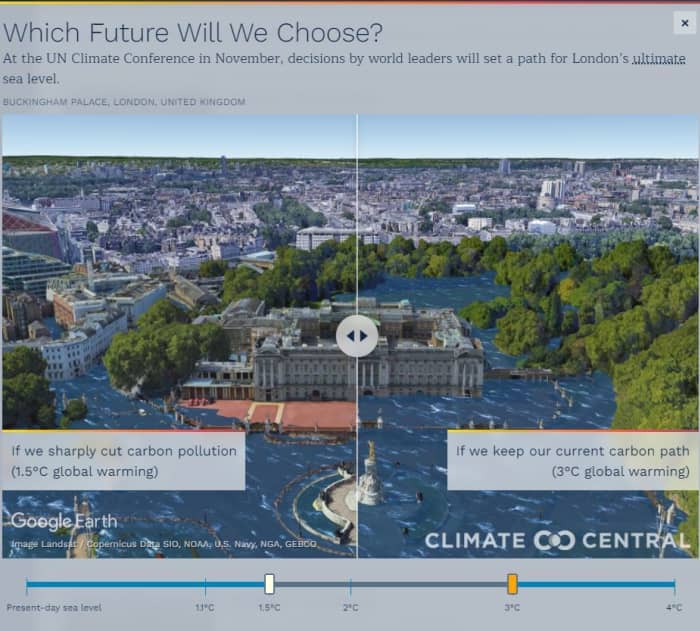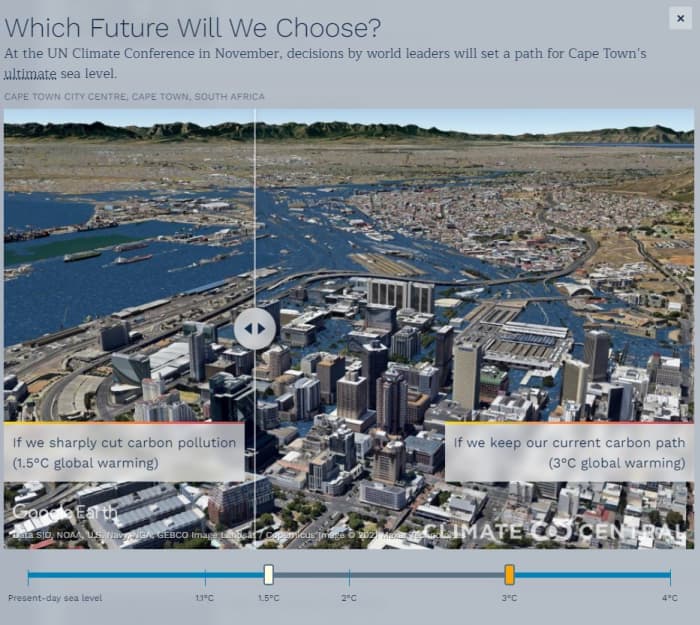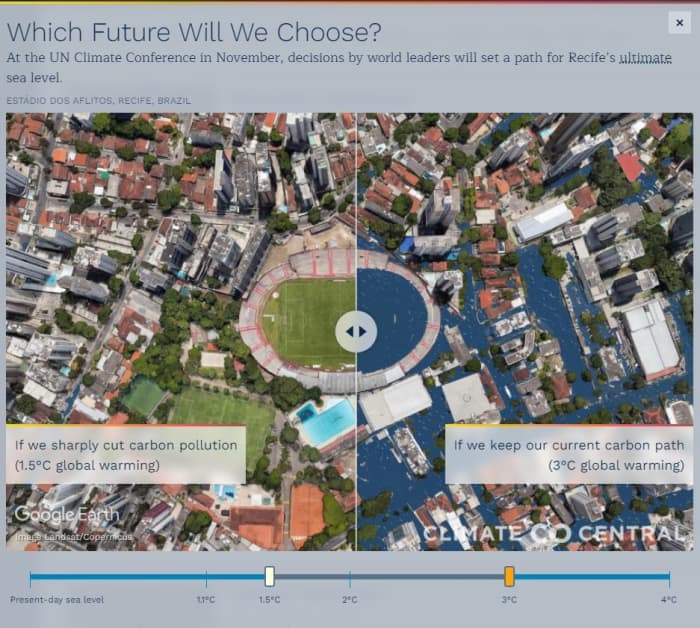 Climate Central research shows that under the current emissions
CL00,

pathway toward a 3°C global warming uptick from preindustrial levels, roughly 50 large cities around the world will need to mount globally unprecedented defenses or face the loss of most of their populated areas to rising seas.
That temperature prediction tops the voluntary Paris Agreement on climate's aim to limit global warming to 1.5-2°C, because despite emissions-cutting pledges, many nations have not met targets. A new resolve toward such goals, and funneling cash from developed nations to their developing counterparts to take on climate change, are the expected primary talking points of early-November U.N. talks in Glasgow.