A growing band of retail traders is coming together to make it clear that they hate Wall Street almost as much as they "like the stock," perhaps highlighting the growing potency of average investors in a new era of investing.  
A new political-action committee called WeLikeTheStock.wtf claims to have raised thousands of dollars in small donations in just a matter of weeks, and its founders have come to discover that their lighthearted approach to giving average individual investors a voice while sticking it to hedge funds, fat cat bankers, stock exchanges, and traditional trading platforms is a cause that appeals to both sides of America's deeply fractured politics.
"What happened at the end of January is unacceptable," said one of the super PAC's co-founders Chad Minnis, referring to frenzied trading at the start of the year that saw professional traders, betting on the fall in the value of shares of GameStop
GME,
-6.55%,
clash with a klatch of retail traders rallying together on social-media platforms like Discord and Reddit's r/WallStreetBets chat forum to drive prices of the videogame retailer to stratospheric levels.
The fervor around so-called meme stocks like GameStop, as well as AMC Entertainment Holdings Inc.
AMC,
-14.65%,
culminated in sites like Robinhood Markets temporarily limiting retail trading in stocks popular among the WallStreetBets ilk, raising the hackles of average investors.
"Retail investors are fed up. They want an outlet to send an unfiltered message to the world."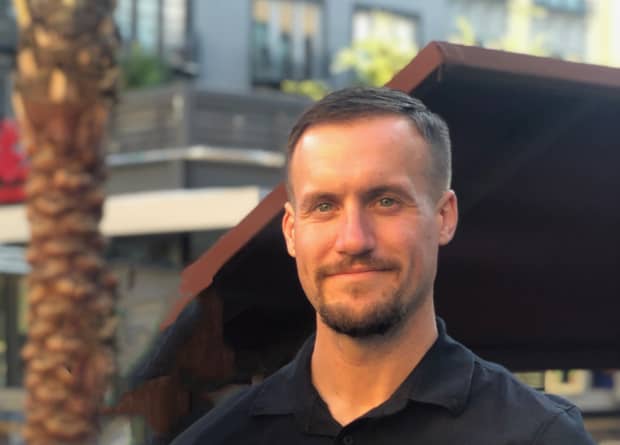 Minnis, a California concrete executive from Northern California, founded the super PAC, which can raise and spend unlimited amounts of money but are barred from coordinating with campaigns, with fellow day trader Christian Freed after both men found a sense of community on Reddit boards like r/WallStreetBets and took offense to media coverage of the manic rally on meme stocks like GameStop in January.
According to Minnis, weeks of being referred to as "degenerates" and "dumb money" didn't reflect with his view of retail traders using message boards and no-fee trading apps to impose pain on short selling hedge funds like Melvin Capital.
Minnis and Freed filed paperwork with the Federal Election Commission to create WeLiketheStock.wtf on Feb 18, the same day that the GameStop rally's spiritual leader Keith Gill, also known as "Roaring Kitty," appeared before Congress to discuss his role in the rally and stated "I like the stock," echoing a beloved social-media meme.
As for the final three letters, Minnis said that "Wtf expresses our anger and frustration, plus the domain name was cheap."
But within the humor of their stunt was a real message that struck a chord with the public. 
"When we started this, I was expecting a lot of 'Screw Robinhood' or 'Screw Melvin Capital,'" said Minnis. "But we also got a lot of donors referring explicitly to Black Lives Matter or MAGA, which was really interesting."
Jennifer McLaughlin, a Rhode Island-based part-time day trader who identifies politically as "leaning left," has donated to the PAC and is excited by the idea of what Minnis and Freed are doing.
McLaughlin's perception of the market isn't a universally held one but the notion that the financial game is rigged is one that has resonated with investors since even before the 2008-09 financial crisis that helped to eventually launch the Occupy Wall Street movement.
"I've been saying for ages that the stock market in itself is a joke," said McLaughlin "It's fueled by gossip and shady dealings done in the dark. I want to be in on playing a prank on the biggest joke there is."
Across the country is another PAC donor who shares McLaughlin's sentiment if not her political viewpoint.
"I see this as a lot of individuals from all over the place coming together to accomplish something," said Southern California-based day trader Justin Reschke. "When you have these bigger funds allegedly manipulating the stock and Robinhood limiting trading on that same stock, it shows you how much power they have."
It is worth noting that, Vladimir Tenev, co-CEO of the online broker Robinhood, has repeatedly defended the broker's decision to temporarily limit trading in so-called meme stocks like GameStop, citing collateral requirements from clearinghouses that forced it to temporarily halt buy orders.
So far, WeLikeTheStock has raised "thousands" in donations exclusively from individual donors at an average donation of $21.62. Once they meet their first goal, Minnis and Freed have pledged to take out a full-page ad in the New York Times announcing their manifesto, which will be written by some of the donors.
To get there, Minnis and Freed are changing donation platforms to allow donations in cryptocurrencies. In keeping with their devotion to memes, the duo also has a plan in place to start accepting beloved tongue-in-cheek crypto dogecoin in the next few weeks, as well as bitcoin
BTCUSD,
+0.00%,
litcoin
LTCUSD,
-0.74%
and Ether
ETHUSD,
-0.49%.
And to keep themselves honest with their diverse donor base, the PAC founders claim to have already turned down an approach from a DC political consultant offering to help the duo raise more money.
"This is a cause that seems to be the one thing these people agree on," Minnis reflected. "We didn't want to screw that up."